I'm super excited to have Daniel Hatch guest post on the Global Copywriting blog today. If you'd like to get your content published in traditional media – and who doesn't? – then keep reading. Dan has loaded this post with one meaty tip after another and you won't want to miss a word of it. -Ed.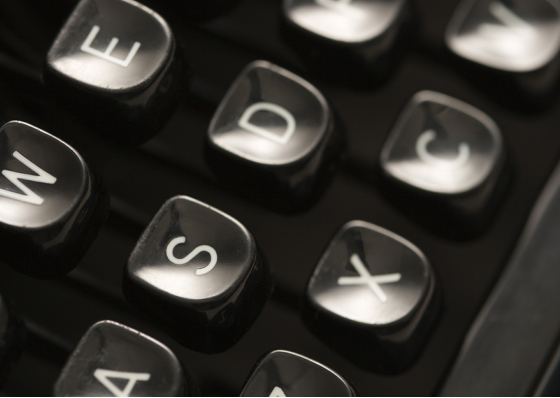 If you find getting the editor of a newspaper, magazine or an online publication interested in your idea for an article an almost impossible task, you're not alone. In fact, a surprising number of people who actually specialise in "communications" don't seem to be very good at it either.
I've been a reporter for 15 years and a section editor for two. I've had people pitching stories to me my entire working life. A lot of them I've turned down. Thousands.
A bad pitch is a waste of everyone's time. So what I share here, I share in the spirit of helping you come up with a better pitch – something an editor might actually want to print.
Actually have a good story to tell
A lot of unsolicited story pitches fall at the very first hurdle. That is, the people on the end of the phone don't actually have anything to say.
Reporters and editors aren't interested in promoting your business (that's what the advertising department is for). They want to tell their readers something new, something interesting, something that affects them.
Editors aren't interested in the fact that you've been trading for four years and that you've grown in staff numbers, etc. That is not a story. That's background information. But they might be interested in your revolutionary new product, your takeover of a well-known local brand, or the fact that you've headhunted an executive from Google.
Imagine what the first paragraph of the story might be. Then ask yourself if you've ever seen a story like that printed in that publication. If not, then you're unlikely to get very far.
Get your angle right for the publication
Take the time to actually read the publication you're pitching to. Get a feel for what they're interested in, who the readers are, and what kind of stories they print.
Do they run news features? Are there product reviews? Do they do Q&As with business executives? Do they use humour? Do they target one industry, a particular demographic, specialists, or Joe Public? It makes a difference. Bear this in mind when you're making your pitch.
Make sure the story is news (with a capital NEW)
All too often an unsolicited pitch involves statements like "our new product has been featured in publications X, Y and Z".
Something isn't news once it has been printed elsewhere.
Also, this is really dumb. Firstly, you're basically telling them you went to other publications first, (which tends to indicate you don't think as much of their publication as others).
Secondly, there's not much editors hate more than being told that other editors thought something was worth printing and, therefore, so should they. You're not just telling them their job, you're telling them they're bad at their job.
Reporters and editors love the word exclusive. We will always ask you if something you're pitching has already appeared elsewhere and who else you've pitched to.
Let your story speak for itself
Editors are an eclectic mix. We all have different ways we like to engage with the people we write about. I'm the sort who isn't interested in free lunches or invitations to openings. I've been doing this for too long to be impressed by Caesar salad at Nobu. And I cannot be bought with macaroons delivered to the office. In fact, quite the opposite: If you're sending me macaroons I assume there's something wrong with what you're selling.
What I can confidently say about all editors is that they're interested in genuinely good stories. A decent pitch for an exciting (and exclusive) story will do for you what 100 free lunches could never do.
Build a working relationship with the editor
Get to know your editor and their interests. I don't mean whether they do Bikram yoga at the rec' centre on Tuesday nights. I mean, find out what kinds of stories they are interested in.
I like to meet all new contacts for a "get to know you" coffee. (You never need longer than an hour, and 40 minutes is preferable). I take this opportunity to ask the person about their business so I understand it properly and then tell them what kinds of stories I'm interested in. Often the story they are pitching isn't the one I go back to the office excited about. There's almost always something they have in the pipeline that I ask them to keep me updated on, with a view to running a big story on it in the future.
Once you know what each other are interested in, you form a good working relationship. Once you have delivered a couple of good "scoops", you'll have built up a bit of trust, and pitching a story might be as easy as sending a text or DM on Twitter.
Be aware of deadlines
Honestly, you'd be horrified at the number of good stories that never got printed because the reporter or editor found out about them too late. It happens all the time: The sub-editors have placed the stories on the pages and sent them off to the production department (sometimes the presses themselves are already rolling) and an email or phone call comes through with a big story. At that point, it's too late. It's not like the movies. We don't actually "stop the presses". (It's way too expensive!)
So prepare. Get your info to the editor earlier rather than later. Or let them know if something big is likely to be coming close to their deadline. Take them into your confidence about what it is. Editors aren't going to hold space for you if you say "I'll drop you something big at 2pm". You need to say "we're signing a $4 million deal with ICI – the press release will be with you just after 2pm and I'll call you for a quick chat to see if you need anything more."
Editors are on tight deadlines. We love efficiency above all things. Even above correct spelling and grammar.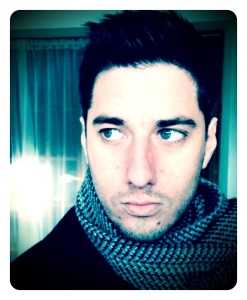 Daniel Hatch is a freelance journalist and commercial writer. He is also the marketing and media editor at The West Australian Newspaper. His website is www.danielhatch.co.uk or you can follow him on Twitter at @daniel_hatch.
What tips do you have for working with editors in traditional media?