Last month, Lush Digital Media in Perth, Western Australia won the Best Motivational Video or Video Series category in the USA Content Marketing Awards. In addition to winning the top award, it also exceeded the original goals set out for the video. Both these successes come down to one thing – good storytelling.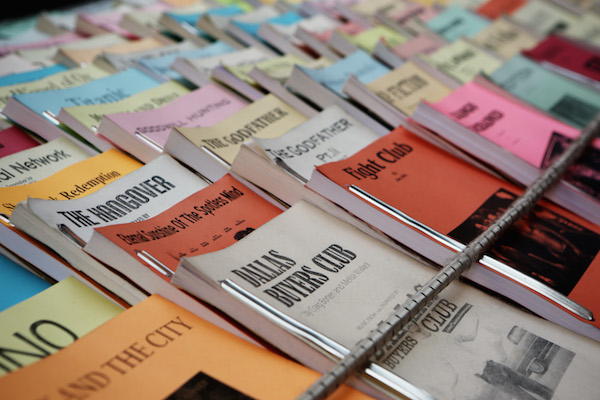 Ronald McDonald House Charities Australia commissioned the winning entry to assist with fundraising efforts for a new Ronald McDonald House in Perth. Instead of focusing on the financial goals required for construction, the video tells the stories of benefactors of the current Ronald McDonald House. I defy you to watch this video and not get a tear in your eye or a catch in your throat.
The Man Who Walked Around the World is another great example of brand storytelling. The first words in this short film about the history of Johnnie Walker whiskey starts with, "Here's a true story." Watch for yourself. Let me know if you didn't get caught up in the story.

The science behind storytelling
Stories work in marketing because human brains are hardwired to remember them. Storytelling is as old as time. They have long been used to hand down history and build community. There's plenty of science showing storytelling is a powerful communication tool.
Creating a great narrative for your business also provides another benefit. A great story cuts through the clutter of (too much) information. In Experiences: The 7th Era of Marketing, Robert Rose and Carla Johnson counsel marketers to develop compelling content to increase their relevance and value to customers.
"Simply paying for attention will no longer do. We, as marketers, have to hold it long enough so that WE matter to them."
So how do brands go about telling a good story to attract and keep the interest of people wanting to buy their products or services?
Start with a strategy
At the risk of sounding like a broken record, it's worth taking a step back before plunging in. Listen to Robert Rose speak on the Brand Newsroom podcast about the importance of strategy when it comes to storytelling and content marketing. It's 24 minutes of some of the best marketing advice you'll ever get.

Know the elements of a good story
James Lush, media pro from the BBC and ABC, talks about the importance of the TRUTH test. Your stories must contain five elements to make them truly effective.
T

opical – Is it the right time to tell this story? Is your audience looking for the information now? This is especially true if your content is seasonal or time specific. For example, don't publish stories about budgeting if your audience is focused on tax time.

R

elevant –It's rare to have a 'one-size-fits-all' story. Make it relevant to the audience you're trying to reach. If you're marketing to multiple audiences or buyer personas, think about how you can create stories to appeal to a specific segment.

U

nusual –If you really want to cut through, come up with a new angle for your stories. This is why fractured fairytales are so popular – an unexpected twist on the old familiar is always appreciated by the reader.

T

rouble – One thing fiction writers know is there has to be some sort of conflict to tell a story. Where is the conflict in your story? What makes it interesting?

H

uman – No one wants to be friends with your brand. They do, however, get very interested in the human element surrounding your brand. Put a human face on your stories and you'll have a lot more success.
Use empathy
If you haven't discovered Bernadette Jiwa's The Story of Telling blog, you're in for a treat. She says, "If you don't have a story you are just another commodity." Jiwa advises smart marketers to fulfill the emotional needs of their audience. "Help people to feel things they want to feel." Putting your audience at the heart of your story demonstrates your empathy towards them. It's the fastest way to build a loyal audience.
Be authentic
It's not original advice but it's vital. The second your audience gets a whiff of anything but pure authenticity in your stories and motives, you begin to lose credibility. Consumers are prepared for calls to action and understand how marketing works. They're willing to trade a certain amount of privacy to get information you provide. Lace any of it with slyness or dishonesty and you might as well close your doors because it will catch up with you. Trust is the most valuable quality your brand possesses.
Storytelling success
Start thinking about the stories your brand can tell to connect with your audience. You benefit from tapping into an ancient form of relaying information, one that's particularly sticky once it enters the brain. Make your customer the hero of your stories and consider how letting them speak for you gives your business more credibility. Above all, present yourself in the most honest and transparent light to ensure a sense of trust is fostered.
Telling stories might seem like a childish pursuit or a foreign idea in a business setting. Persevere with a strategy of storytelling and you'll be rewarded with loyal customers and garner more than a few brand ambassadors. Rely on the TRUTH test and you're on your way to brand storytelling success. For a weekly dose of what you can do to improve your marketing, why not listen to the Brand Newsroom podcast? You can subscribe on iTunes or SoundCloud.
What brand stories are you telling? I'd love to hear your examples.