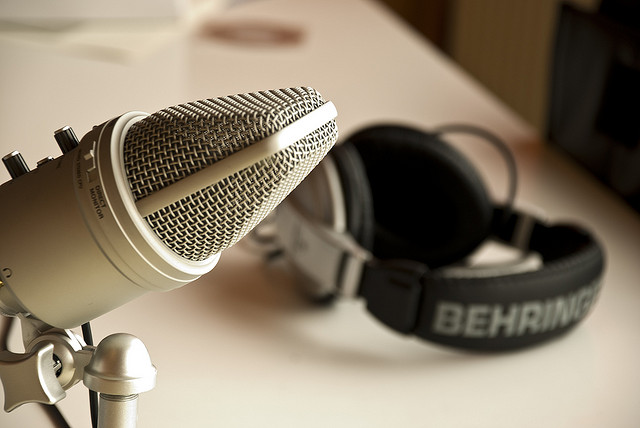 Are you involved in business communications? Do you have a say in how your company markets their business? Does your job touch on content marketing, brand journalism or even plain old business writing?If you answered yes to any of these questions, you'll want to know about a new podcast called Brand Newsroom.   Every week will provide a rundown of the latest news and views on what's happening around the world of content marketing and brand journalism and what it means for people like you.
Industry insight to brand journalism, PR and media
I'm thrilled to be working with veteran broadcaster James Lush and media expert Nic Hayes because it's an opportunity to explore a single topic from every angle – production, publishing, public relations and media. James and Nic are two of the most experienced people working in this space and are incredibly willing to share their expertise and give away the secret sauce.
Short, sharp content marketing news and views
And, you'll be happy to know, we're keeping to an approximately 20-minute format because we want to deliver the information and opinion in a timeframe most people can digest in one sitting – on their daily commute, over a quick lunch break or while walking the dog.
In the first episode, we address:
Problems with bombastic headlines and titles in your content
The sticky issue of compensation and rates for your writers and why brands may be missing the point
A great idea for newsletters provided by a not-for-profit organisation and the many benefits of visual content marketing
New prediction that audio content marketing – podcasts – are the wave of the future
Tips of the week you won't want to miss
Listen to the Brand Newsroom now:

If you want to dive deeper, have a look at these articles, websites and examples we referenced in the podcast.
Surf Report
Debating things we found on the internet this week that has us all talking.
Smart Ideas
Showcasing content that really works, innovates or stands out as something new and different.
Future proofing ideas
Sharing information and content designed to ensure your business is staying current.
Final thoughts
Providing cool tools, quick tips and other points of interest for busy content marketers.
What do
you

think?

I would love to hear what you think about this first episode. Please feel free to leave honest critiques (even brutally honest), questions or suggestions for future episodes.
 Image Credit: My Podcast Set I by Patrick Breitenbach