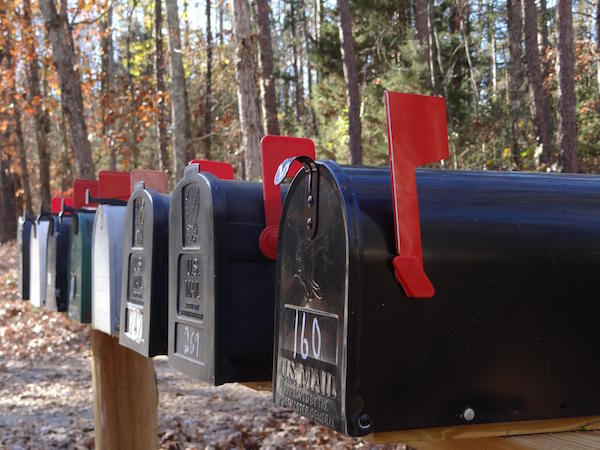 Do you know the number one goal for content marketing? You know by now one of the keys to a successful content marketing initiative is to have a documented strategy. Most businesses have moved on from vanity metrics and have also figured out social media can be a big waste of time. But if you're out there creating content, one goal will predict your success more than any other. Unfortunately, far too many of us aren't focused in the right place.
Build your audience
Sounds logical, right? The first order of business is to attract your target audience to your business. Too many people have a primary focus on lead generation or lead nurturing and forget about building their audience first. Activity is centred on engagement, communication or even broadcasting information about your business. Australian research from the Content Marketing Institute and ADMA shows business is making a huge investment in the wrong place.
 Grow your own
Only 32% of Australian content marketers say growing their subscriber list is an important metric. Your email database and your subscriber list is the only thing you, as an organisation, have complete control over. It's the only way you can communicate with people who have requested your marketing content. It's the only place where there's no barrier between you and your target audience – where no algorithm change affects your ability to communicate with the people who want to hear from you.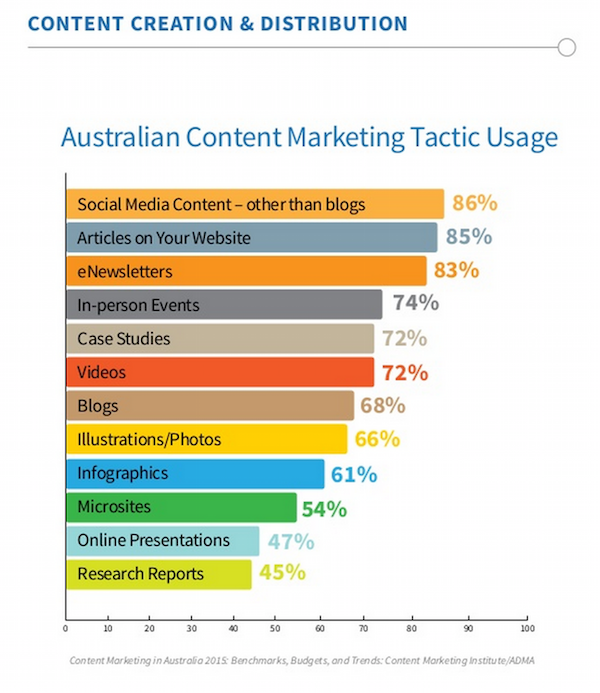 Newsletters – both online and offline – continue to be one of the most effective content marketing tactics but they don't warrant as much attention as social media. As social media matures, it's becoming increasingly apparent the best way to reach the communities you've built is to pay for distribution. If you don't believe me, read Shane Snow's excellent article on the Contently blog titled, Why Paying for Social is Better Than 'Doing' Social.
You can also listen to an in-depth discussion on why social media no longer presents the same opportunities for marketers on episode 36 of the Brand Newsroom podcast.
If that doesn't convince you, listen to any recent episode of the This Old Marketing podcast where Joe Pulizzi, in particular, hammers the importance of building your own subscriber list.
Updated 18 May 2015: It turns out Joe Pulizzi wrote a post at the Content Marketing Institute on 7 May 2015 on this very topic. Make sure and read No Subscription Goal for Your Content Marketing? Prepare to Be Ignored. It's a far meatier post than this and he's backed everything he says with fantastic examples.
Subscriber lists can generate revenue
Newsletters and email marketing don't have the same sexy image as social media but the results speak for themselves. Once you have a healthy subscriber list dedicated to your content, you're in a position of power with the people you most want to influence. Your email subscriber list is a business asset to your company; a social media community is not.
One of the best examples of this is when Kraft started asking subscribers to pay for content they'd been getting for free. Over one million people signed up for that privilege. It's almost impossible to generate revenue from an audience you've parked on Facebook, LinkedIn, Twitter, YouTube or Instagram.
If you want help growing your list, check out list building tools like Pippity or SumoMe. If you want to debate the merits of building a subscriber list or you need help with your content marketing strategy, get in touch. I'd love to hear from you.
What is your secret for growing a subscriber list?