As I prepare for Content Marketing World Sydney 2014, I've been reflecting on the wisdom gained at the 2013 event. An edited version of this post first appeared as a print article in The West Australian newspaper last year. The lessons are still incredibly relevant and definitely worth revisiting in light of Google's recent implementation of the Hummingbird algorithm. I'm really looking forward to hearing Todd Wheatland speak again this year. (Plus he's based in Sydney now so hopefully  the content marketing community in Australia gets to see a lot more of him.)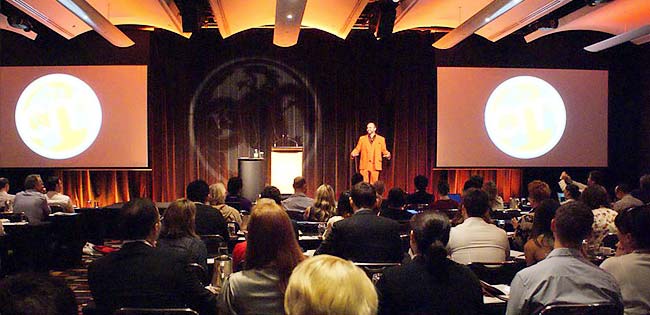 How Mobile is Changing Everything for Marketers
If 'mobile' is part of your future planning, it's time to make it a priority. Todd Wheatland made this point in his presentation at Content Marketing World Sydney. A graduate of UWA and Curtin University, Wheatland is currently based in Paris as the VP of Thought Leadership and Marketing at Kelly Services. His presentation on visual storytelling was an eye opener.
Smart phones dominate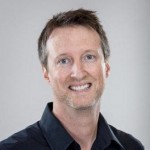 According to Wheatland, over 70% of Australian mobile phone users aged 15-45 use smartphones. In his estimation this makes mobile a mature issue or a "done deal". But the big problem for brands is most content isn't suitable for viewing on a mobile device. As the smart phone becomes an extension of the human arm, viewers increasingly expect content to be available at their fingertips.
"When people are on social networks they also want to consume something without having to leave that place," explained Wheatland.
"Ultimately you may be trying to promote a big piece somewhere, let's say it's a white paper sitting on your own website.
"If you're sitting on Facebook and saying 'Hey, we just got a new report, go download it.' that's not good. That does not play well in a mobile social environment."
Social layer trumps websites
Wheatland attributes this to the change in search engine algorithms. Images and video are prioritised by Google.
"It's happened dramatically in the last 18 months and will continue to happen more.
"Your social network and the content that they're sharing and engaging with is going to start appearing more heavily in search results."
Multiple devices are the norm
Not only are consumers plugged into their phone, they're likely to be using multiple devices and often in unison.
"We have TVs, we have desktops, we have laptops, we have tablets, we have mini-tablets, we have phones – all this stuff. We've basically taken TVs off the wall and put them in our pockets."
The challenge to marketers, in Wheatland's view, is the difficulty in anticipating where the content will be shared, who will be looking at it and how that behavior will change over time.
What this means for marketers
As consumers lose interest in visiting websites, marketers must ensure their stories are being distributed in places that drive traffic to your business. As search engines and consumers give preferential treatment to videos and images, you can't rely on your website to deliver your brand message.
Why not join me at Content Marketing World Sydney? You can register here.
What are your thoughts on how content marketers can embrace mobile technology?